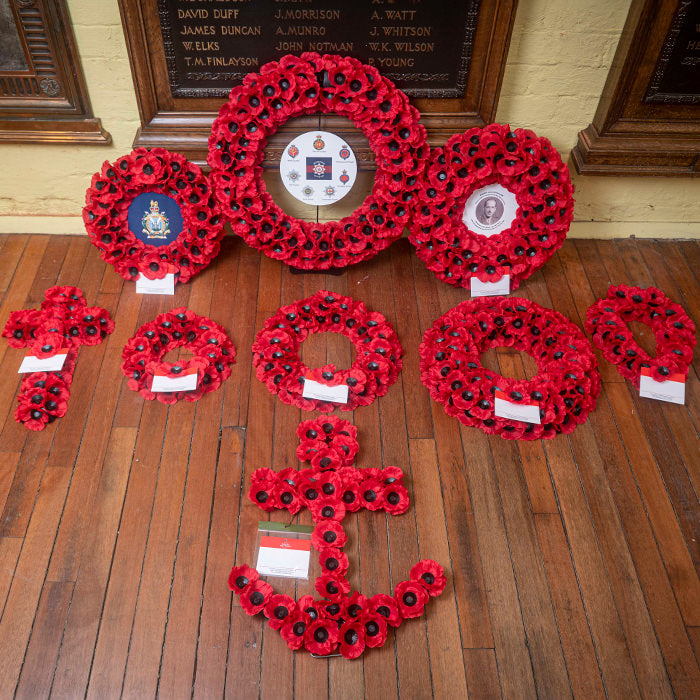 Poppy Wreaths
The poppy has become a symbol of remembrance not only of the fallen soldiers of Flanders Field, but also to commemorate the sacrifices of veterans in all conflicts.
Poppy Wreaths are produced from individual poppies by hand at the Lady Haig Poppy Factory.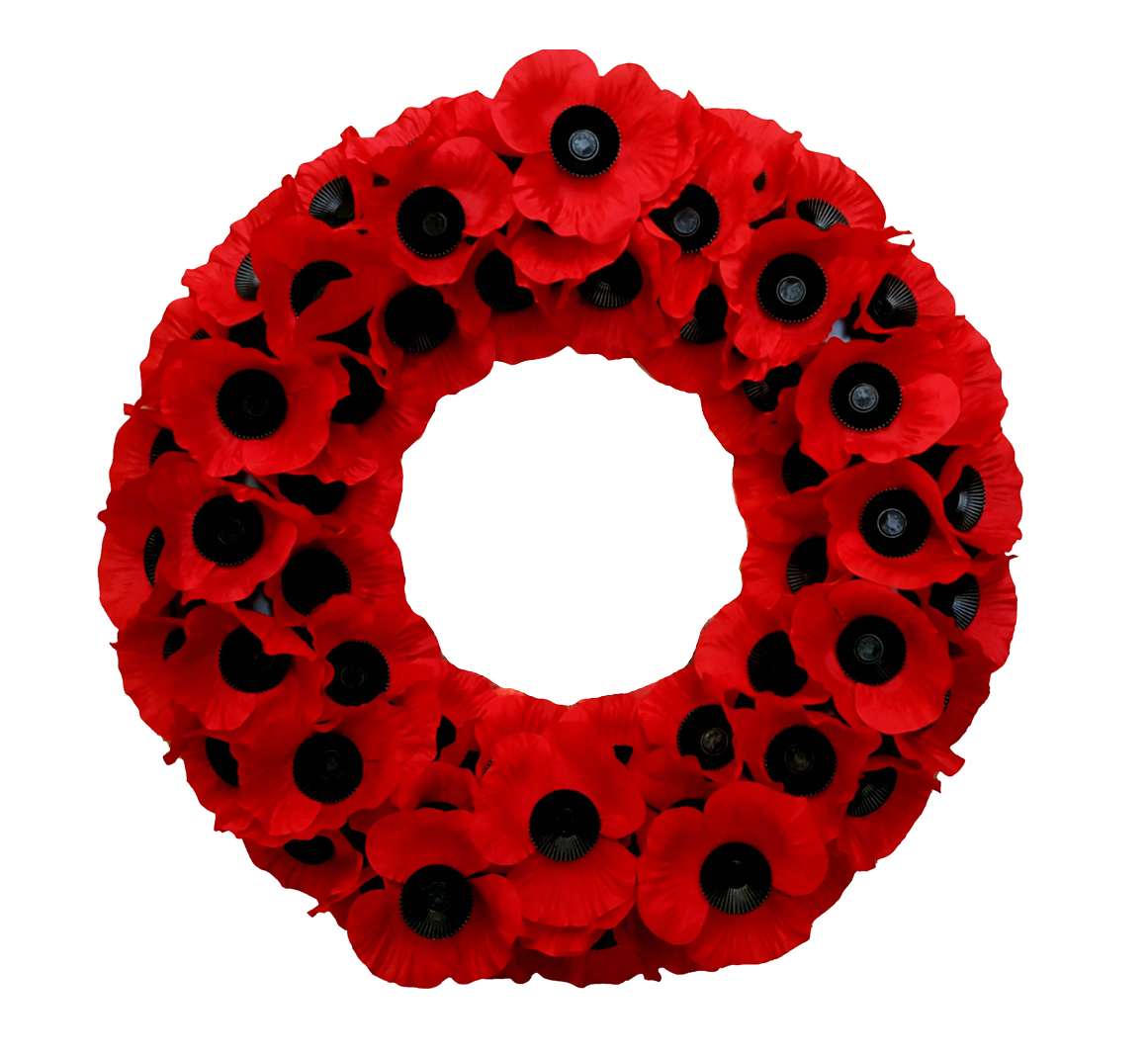 Upload Your Own Badge
The No. 2 wreath is 17″ in diameter and has a plastic centrepiece to which a badge/logo is attached.
This wreath can be purchased with a badge of your own choice or delivered blank for your to attach your own badge/logo. The base and black buttons are made from plastic and the poppies are made from acetate taffeta which have been crimped to give a distinct shape.
Each wreath comes with a Remembrance card attached.
Customise your weath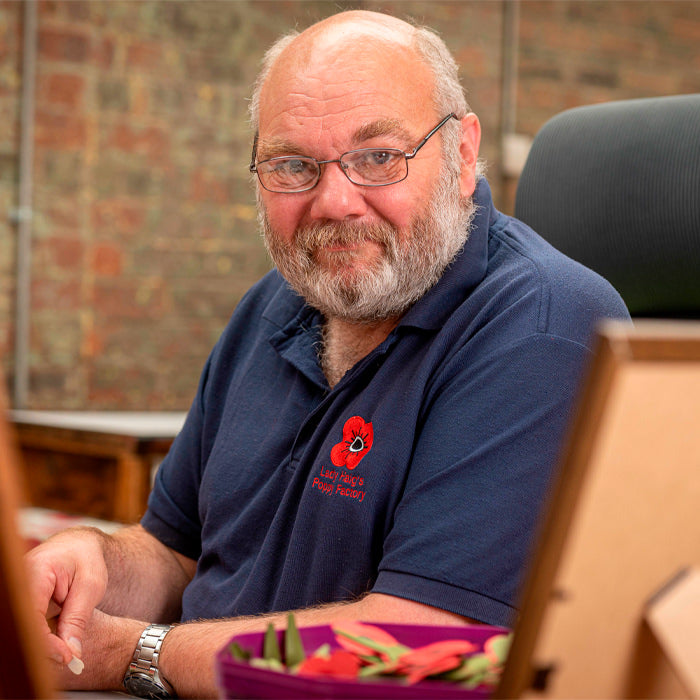 Make a Donation
While we are both a company and a charity, we offer the dignity of employment to many of our staff, some of whom have been with us for many years.
Our workplace has a distinctively military atmosphere that offers comfort and safety both to our visitors and workers.
The money donated will be used to provide goods and services that would otherwise be unaffordable.
Donate Now